Dr. Fotinos Provides Exceptional Range Of Mouth Guards to Protect Teeth and Jaws

Dr. Fotinos, one of the best dentists in Orange County providing comprehensive dental care to patients additionally offers a complete collection of mouth guards to prevent oral abuse. Protecting the teeth, mouth, gums, cheeks, tongue and jaw, mouth guards are a tried and tested means of securing teeth during the day, and while asleep.
Dr. Fotinos has been providing dental and cosmetic care to patients for a long time now. Apart from offering expert and specialized dental services, he also offers a full range of mouth guards including sleep apnea guards, sports guards, night guards and snore guards. More commonly worn by athletes, mouth guards also offer protection to children and adults.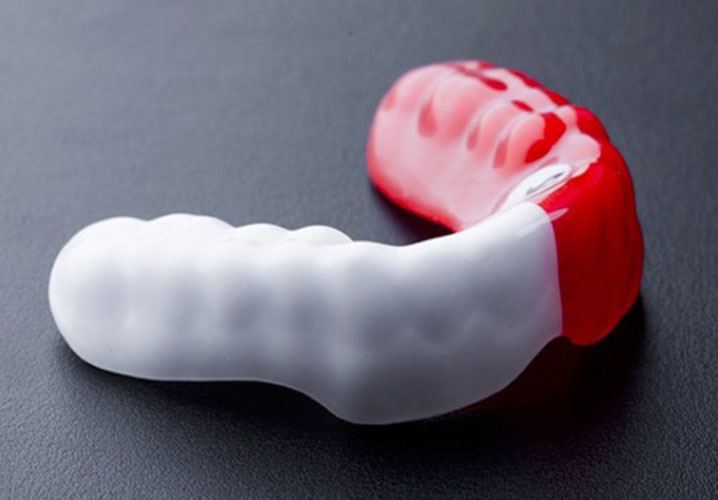 During the interview, Dr. Fotinos explained the significance of mouth guards commenting, "Mouthguards, also known as mouth protectors, help mitigate a collision to the face, lessening the hazard of wrecked teeth and harm to your lips, tongue, face or jaw. They characteristically wrap the upper teeth and are a useful way to guard the supple tissues of your tongue, lips and lining of the cheeks. So, when it comes to defending your mouth against an oral injury, a mouth guard is an indispensable piece of gear that must be part of your regular equipment from a young age. I recommend these to my patients who are into sports activities. Moreover, for people who have a habit of snoring at night, or clenching their teeth, snore guards and sleep apnea guards help their teeth to a great extent."
According to the American Dental Association, one-third of all dental injuries are related to sports. It furthermore states that the use of a mouth guard can avert more than 200,000 oral injuries to the mouth every year. The dental injuries that a mouth guard can prevent from occurring include wrecked or busted teeth, cracked crowns or bridgework, lip and cheek bruises, trauma to the root of the teeth, broken jaws, and clashes. Any sportsperson is always at the brink of an oral injury which can be barred by using a mouth guard.
The spokesperson at Dr. Fotinos further concluded, "The most effective mouth guards are found to be resilient, resistant to tear, and are comfortable in the mouth. They fit properly, are durable and quite easy to clean and maintain, and that's just the kind of mouth guards we provide at our clinic."