Cosmetic Dental Bonding & Invisible Fillings
At Dr Christopher J. Fotinos Cosmetic & General Dentistry in Orange, we're proud to provide our patients with a variety of options when it comes to treating and repairing a number of minor dental concerns, including both cosmetic and general problems. For patients with cavities, minor chips, cracked teeth, broken teeth, discoloration, and even extreme sensitivity, we can address their concerns with dental bonding, a simple and non-invasive treatment.
What Is Dental Bonding Made of and How Does Dental Bonding Work?
Dental bonding is a simple, composite resin material that's available in a variety of natural, tooth-colored shades. At a dental bonding appointment, one of our dentists will first choose the appropriate shade of resin to match the patient's teeth. The dental bonding is then applied to the tooth, artistically sculpted to resemble the natural tooth or the desirable tooth shape, and then cured with a special light.
Cavity Treatment in Orange, CA
Cavities begin as caries, permanently damaged spots on the enamel, and eventually they turn into painful holes. They start out small, but can grow rapidly and cause major damage and pain, if left untreated. The closer a cavity progresses to the central nerve or pulp of the tooth, the more painful the tooth becomes both pre and post treatment. It's always best to treat a cavity when it's first diagnosed to avoid the above and get a stronger bond to the enamel surface. Thankfully, the treatment for cavities is quite simple with durable, tooth-colored fillings that blend  naturally with the surrounding teeth.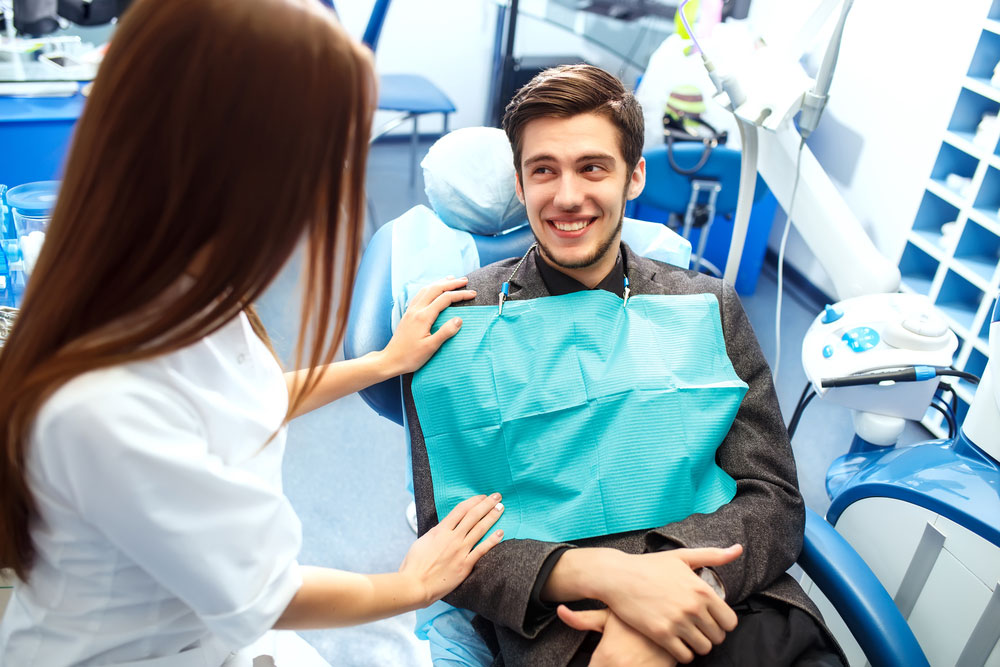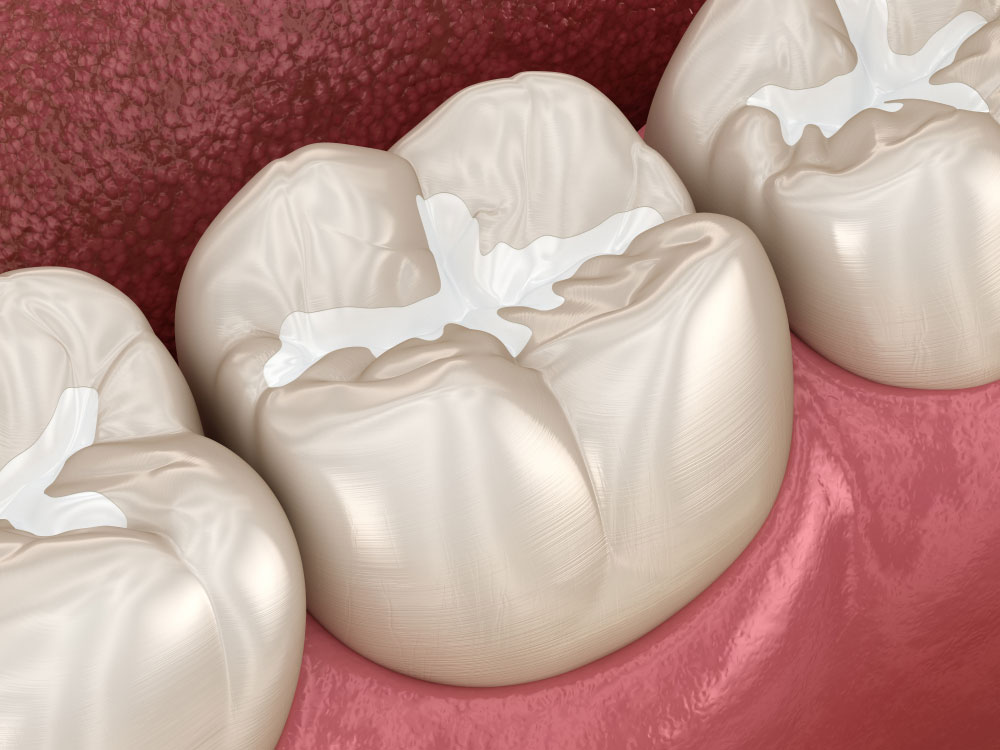 What Is a Dental Filling Made Of?
Traditionally, dental fillings were comprised of a silver amalgam material that looked dark and lead to the discoloration of the affected tooth. These old amalgam fillings had other problems as well. Within a few years, they'd often pop loose from teeth, leaving a space for bacteria to seep into the tooth's structure and cause cavities and eventual infection. To treat this condition, the entire amalgam and cavity is removed and a large composite or crown is placed. Not an ideal result with todays modern treatment options.
Natural-looking fillings made from the same composite resin used in tooth bonding have neither of these concerns. They are long-lasting, great wearability and nearly invisible. If you happen to have a get a cavity in the future, it can be removed and most of the time a new bond can be added to the existing bonding avoiding removing the previous bonding and additional tooth structure. The result is a much stronger and cosmetic restoration.
What to Expect When Getting a Filling: How Long Does a Dental Filling Take?
If a patient's is having two or three cavities treated, the work can usually be completed in a single appointment that usually lasts about an hour. Dr Fotinos or Dr Rosales will first take x-rays to determine the extent of tooth decay and the portion of the tooth that needs to be removed.
The cavity treatment procedure begins by comfortably numbing the patient's surrounding tissues and using various techniques to remove the decayed portion of the tooth. The remaining tooth structure is then cleaned, disinfected, dried, desensitized and filled with a tooth-colored composite resin. The resin is then smoothed and shaped to achieve a natural bite and feel.  Finally, the resin is cured and hardened with a special light and a final polish is preformed.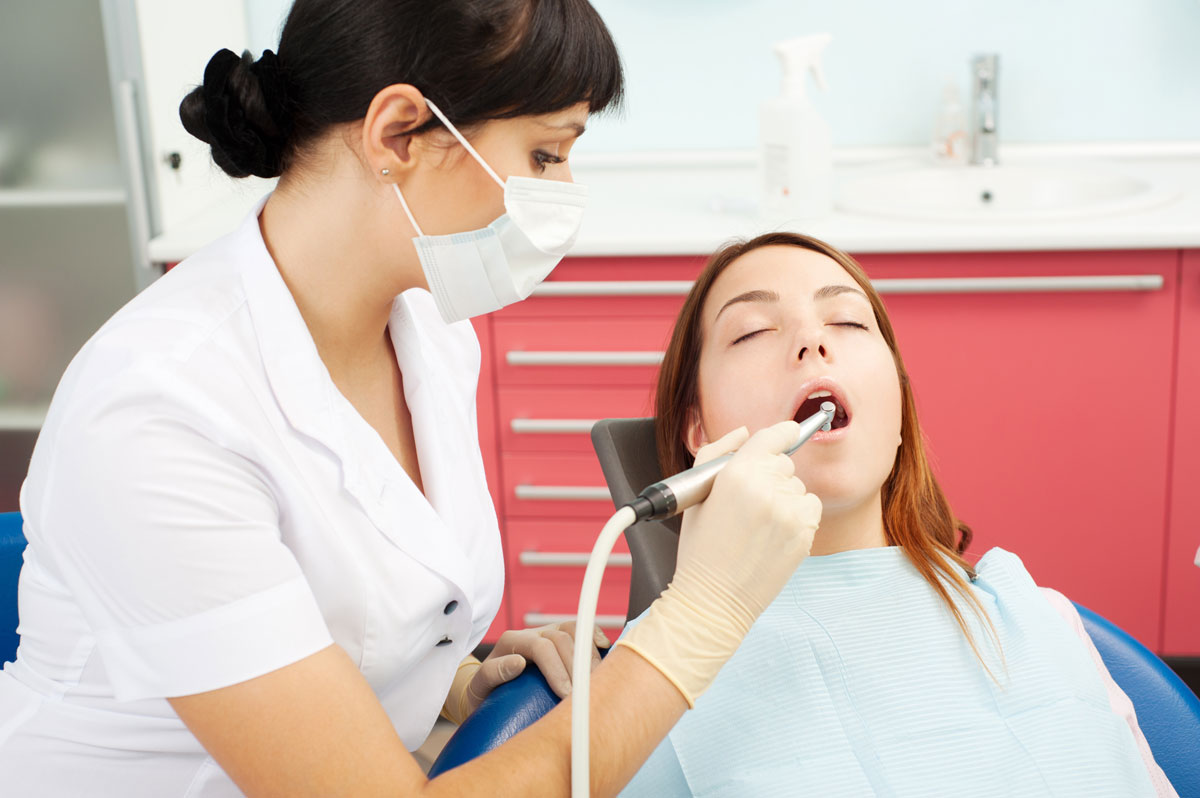 How Long Does Dental Bonding Last?
With proper care, dental bonding and tooth-colored fillings last about 15 years before they need to be refinished. Chewing on hard objects, grinding teeth at night or having missing adjacent teeth, put extra wear and tear on dental bonds and will shorten their lifespan.
When to Schedule a Dental Filling or Tooth Bonding Appointment
If you notice tooth discoloration, chipped, cracked or sensitive teeth or have a cosmetic concern, schedule a dental examination at the practice of Dr Christopher J. Fotinos in Orange, CA today.

Includes a full series of x-rays, intra & extra oral photos, a comprehensive dental exam, regular dental cleaning, oral cancer screening, sleep apnea screening, and an orthodontic assessment.
Request Complimentary Consultation
This is a 30 minute appointment to discuss a current condition, cosmetics or emergency treatment.