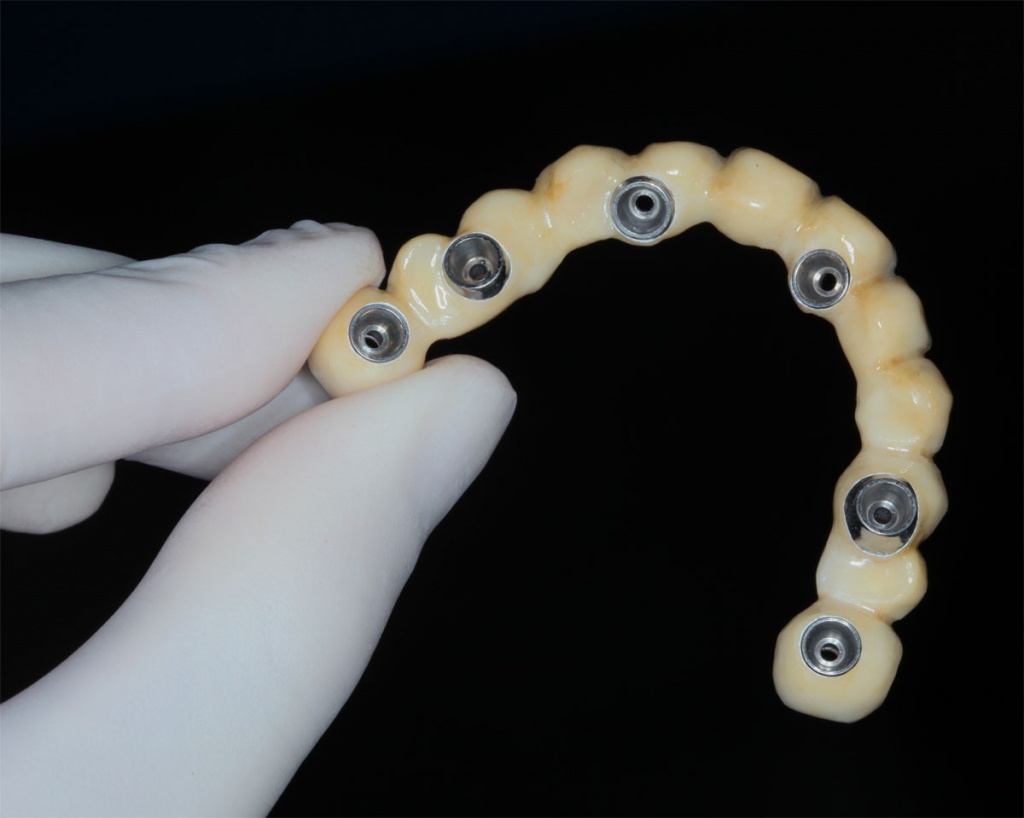 All-on-4 Zirconia Bridges
Missing many teeth can be detrimental to your quality of life. Missing teeth alter the appearance and affect your ability to speak normally, which can harm one's self-esteem. In addition, missing teeth can also make it very difficult to eat and enjoy all the foods you love.
Luckily, advancements in modern cosmetic and restorative dentistry have led to the availability of several options for replacing multiple missing teeth. Complete smile restoration options include dentures, a full set of implants, and all-on-4 zirconia bridges. If you are a patient in need of replacing your upper, lower, or entire set of teeth, the all-on-4 method is a great option.
What Are All-on-4 Bridges?
All-on-4 bridges are a method for completely restoring a patient's full arch of teeth whether upper, lower or both arches.  This bridge is fabricated from Zirconia porcelain which has great strength and resembles and feels like a patient's natural teeth. The Zirconia bridge spans the jaw line to replace all the teeth in the arch. All-on-4 is a method of permanently fixing the bridge to the jaw using four dental implants.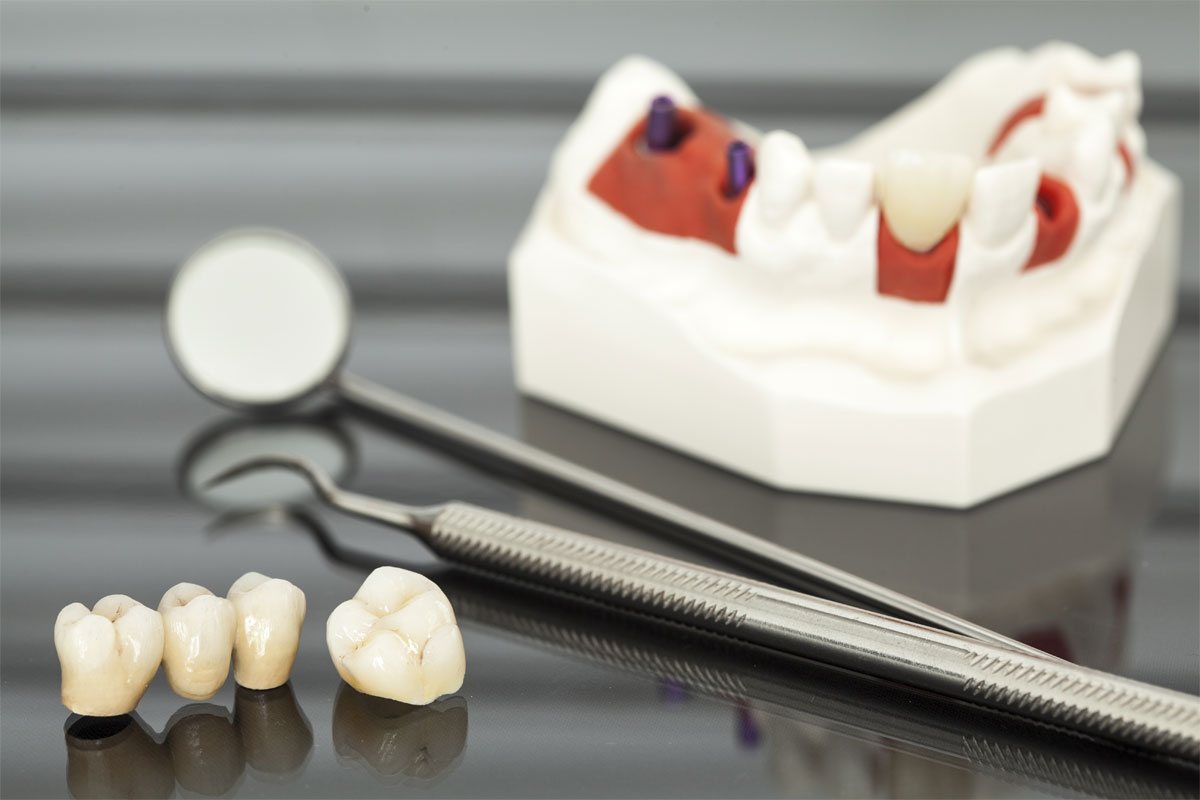 Why Choose All-on-4 for Teeth Restoration?
All-on-4 bridges provide patients in need of a complete teeth restoration with a permanent alternative to wearing dentures or having to replace each tooth with a separate dental implant.
Dentures can often be ill-fitting, uncomfortable, and affect a person's ability to speak normally and enjoy certain foods. In addition, dentures do not put adequate pressure on the jaw bone, which leads the jaw bone to deteriorate over time. This deterioration will eventually change a person's appearance and the fit of the denture.
While dental implants are an effective method for replacing permanent teeth while supporting the jaw bone, they often require multiple appointments. Replacing all of a patient's teeth with single implants would require many appointments and surgical procedures.
Both dentures and a full arch of dental implants will be much more costly and take more time than replacing teeth with the all-on-4 method.
All-on-4 Zirconia Bridges
In addition to being a great alternative to dentures and implants, all-on-4 zirconia bridges feature highly durable, non-reactive, non-metal materials, making them a great choice for patients with metal allergies or sensitivities.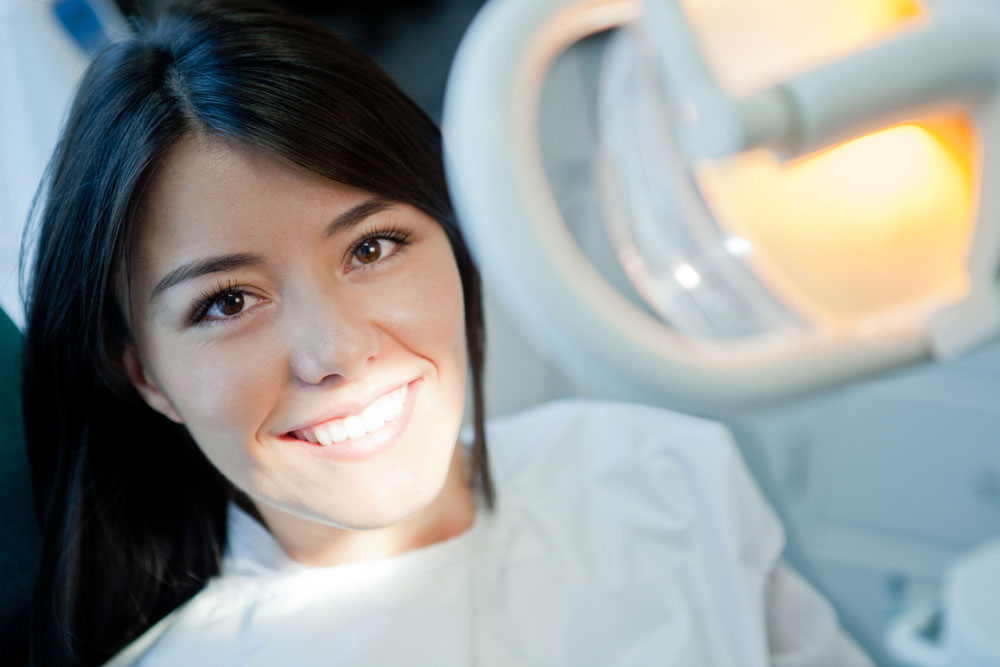 Schedule a Consultation Today
If you're missing many teeth, you don't have to suffer the side effects. Schedule a smile restoration consultation with Dr Christopher J. Fotinos today.

Includes a full series of x-rays, intra & extra oral photos, a comprehensive dental exam, regular dental cleaning, oral cancer screening, sleep apnea screening, and an orthodontic assessment.
Request Complimentary Consultation
This is a 30 minute appointment to discuss a current condition, cosmetics or emergency treatment.