When a patient needs a dental implant to replace a missing tooth or to support an All-on-4 denture, there must be sufficient jaw bone present. When a patient does not have sufficient jaw bone mass to support an implant's artificial root, bone grafting (bone reconstruction) can increase the patient's bone mass, making them a candidate for a dental implant.
What Is Bone Grafting and How Does It Work?
Bone grafting is a minor surgical procedure, during which a small bone is implanted using a special grafting material to increase the ridge width and/or height of a patient's jaw bone. The bone graft stimulates the body to produce new bone. As the jaw bone grows, the graft will shrink and be reabsorbed into the body and final healing occurs over several months.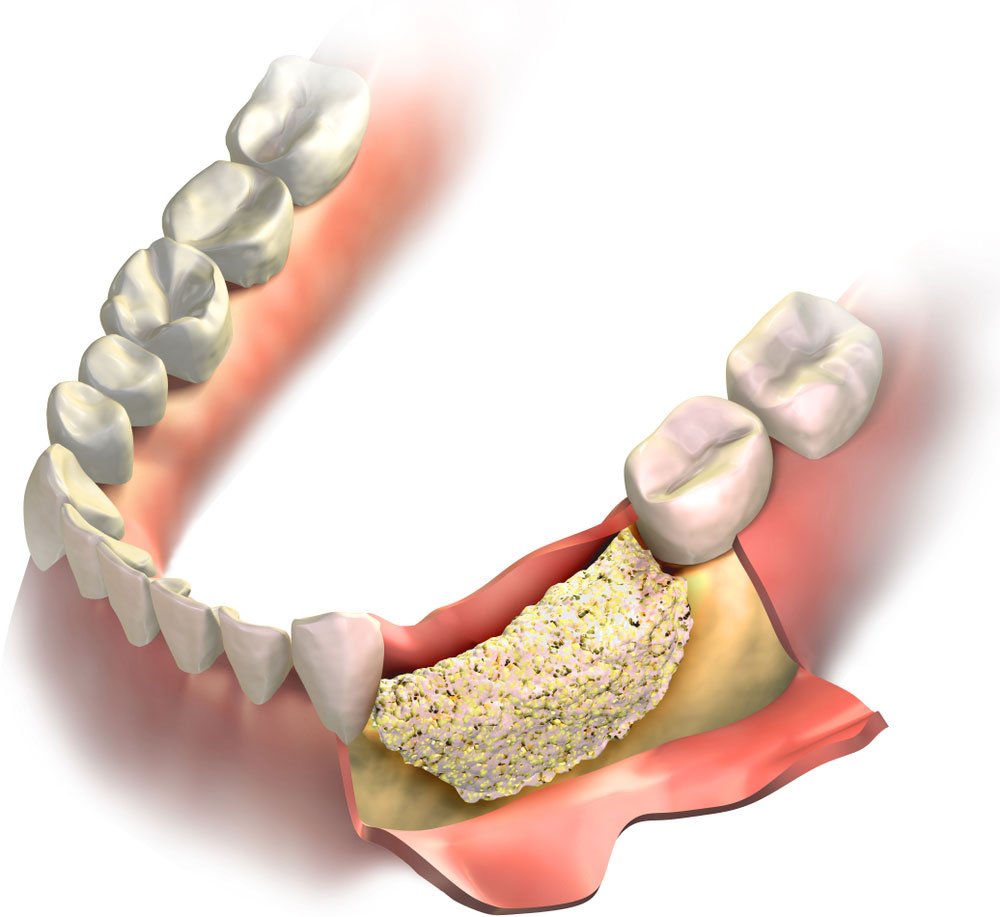 What Is Recovery from a Bone Grafting Procedure Like?
Patients recovering from a bone graft should expect to experience a few days of tenderness. This mild pain can usually be adequately addressed with over-the-counter medications.
Where Does Bone Grafting Material Come From?
Bone grafts can come from a variety of sources including the patient themselves, organ donors, artificial materials, and animal-based sources. If you need a bone graft, Dr Fotinos or Dr Rosales will discuss the options with you and help you determine which choice best meets your needs.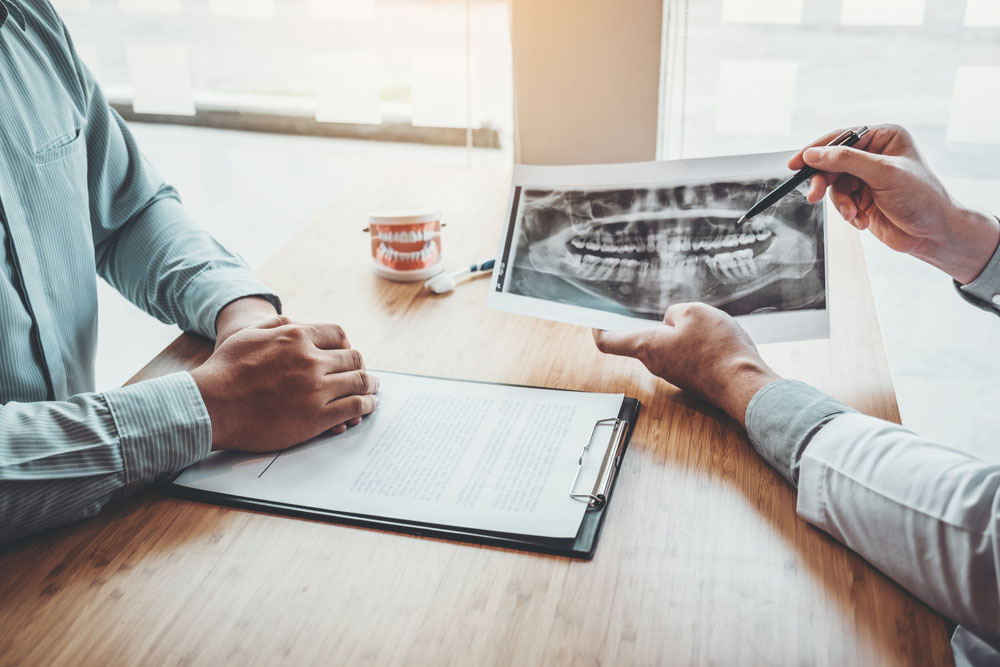 When Would a Patient Need a Bone Graft Before Receiving an Implant?
Patients lacking sufficient jaw bone ridge width and/or height to support dental implants require bone grafts. Attempting to place an artificial root in an insufficient bone will result in complications, and the implant will be more likely to fail.
Naturally, most jawbones are substantial enough to support an artificial root, but there are factors which can deteriorate or damage the bone.
During your consultation, Dr Fotinos or Dr Rosales will take a special 3D x-ray of your jaw bone to determine whether your bone is substantial enough to support the proposed dental implants. We'll then work with you to determine the best course of action for your individual tooth replacement plan.

Includes a full series of x-rays, intra & extra oral photos, a comprehensive dental exam, regular dental cleaning, oral cancer screening, sleep apnea screening, and an orthodontic assessment.
Request Complimentary Consultation
This is a 30 minute appointment to discuss a current condition, cosmetics or emergency treatment.