What Entails A Full Mouth Reconstruction?

Most people, upon hearing the term 'full mouth reconstruction' instantly shut down. The idea of going through the entire overhaul of their mouth is frightening; however, by obtaining some information about this procedure, most of you would be able to change your mind.
Typically, a full mouth reconstruction is something you may need on account of severe tooth decay, dental trauma or tooth loss. This process of rebuilding your teeth and gums and restoring its functionality is beneficial on various ends..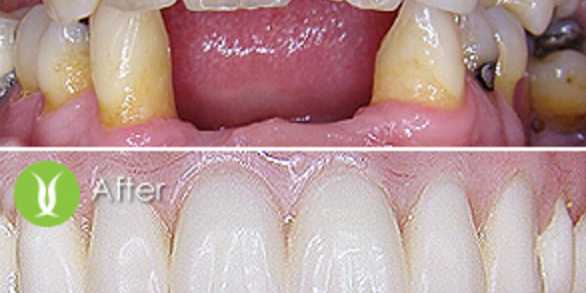 Did you know that around 20% of the Americans prolong dental visits until they become utmost necessary? Not only are they neglecting their oral wellbeing during this period of time, but are also allowing the existing dental issues to get worse and serious.
According to the statistics revealed by the American Association of Oral and Maxillofacial Surgeons, almost 70% of adults aged 35-44 years in the U.S. have lost at least one tooth. The reason for losing a tooth can be an accident, tooth decay, or gum disease. However, if left untreated, all of them can lead to one thing: full mouth reconstruction.
What is Full Mouth Reconstruction?
In the most basic terms, a full-mouth reconstruction is carried out where curative dental treatment is done on almost every tooth in the mouth in order to restore a bite or to make it functionally or cosmetically ideal. There are quite a few different conditions that could guide an individual to whether or not they need or want a full-mouth reconstruction.
Conditions That You Need a Full Mouth Reconstruction
Stated below are some conditions that indicate an individual's need to have a full mouth reconstruction immediately:
Treatments Involved In a Full Mouth Reconstruction
What a full-mouth reconstruction entails can vary extensively for every individual patient. There are some patients who have steady, purposeful bites and do not require procedures more than crowns, bridges, and veneer to fulfill the reconstruction.
However, there are other patients that require quite a few stages of orthotic therapy and functional orthodontics before pursuing crown or bridge work in an attempt to fine-tune a new bite location and suitably position the teeth for idyllic crown and bridge appointment..
Contact our office for a consultation apointment with Dr Fotinos so he may evalaute you dental condition and treatment options.