See What Dental Bonding and Veneers Can Do for Your Smile
While no one is born with absolutely perfect teeth, sometimes, even the smallest imperfections can prevent a person from feeling fully confident in their smile.
However, at Dr. Christopher J. Fotins Dr. Randy A. Rosales Cosmetic & General Dentistry, we believe that smiling should make you feel happy. That's precisely why we offer a variety of cosmetic treatments designed to correct imperfections, helping our patients create smiles that make them feel confident.
Today, we'll talk about two of the most popular cosmetic dental treatments available, how they can improve the look of your smile, how they differ, and how you can find out which one is right for you.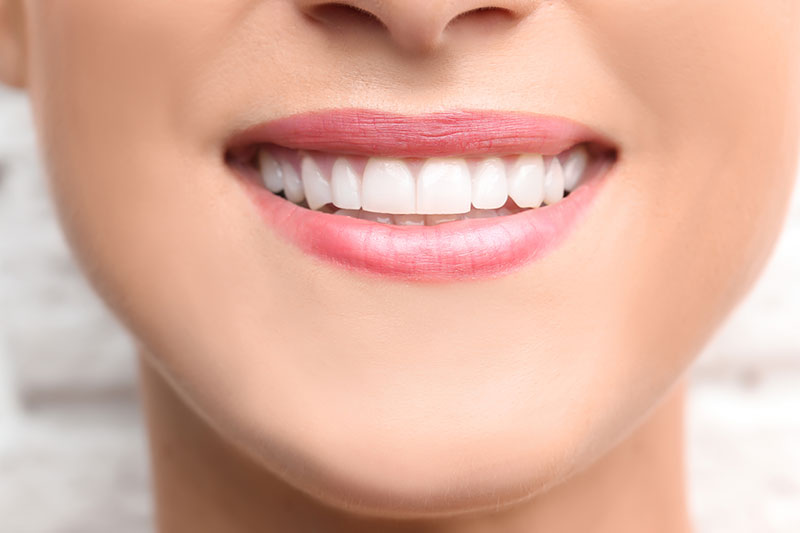 Dental Bonding vs. Porcelain Veneers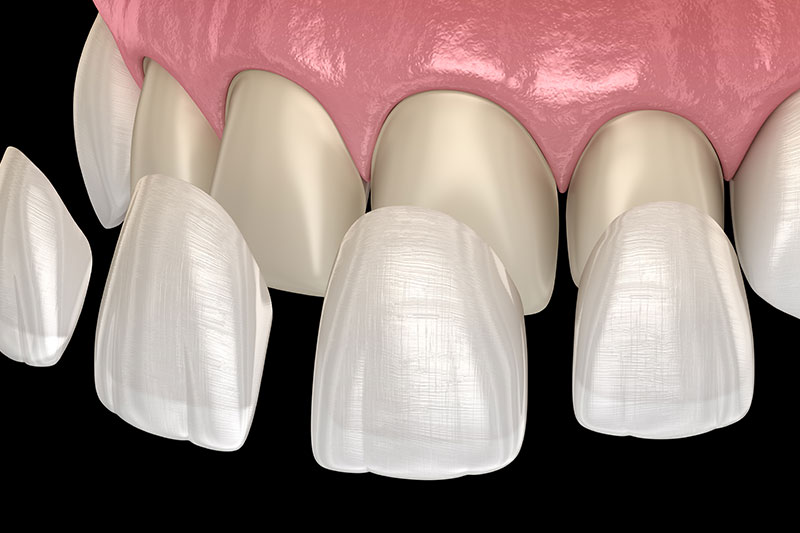 Dental bonding is a quick, non-invasive, and simple cosmetic procedure that uses composite resin to correct minor smile imperfections such as:
To apply dental bonding, our dentists lightly score the treatment area and then apply the bonding in a color that blends seamlessly with the surrounding teeth. We can then mold it into the desired shape, cure it with a special light, and polish it to perfection.
Composite resin is durable but does not always last as long as porcelain restorations. Touching up bonding is just as simple as the first treatment.
What Are Porcelain Veneers?
Porcelain veneers are wafer-thin shells of porcelain that are shaped to resemble teeth. They are permanently attached to the front surfaces of teeth to cover up a variety of imperfections and create a perfect-looking smile. They can mask abnormally shaped or sized teeth, tooth gaps, discoloration, crooked teeth, and broken teeth.
Having veneers applied requires the dentist to remove a small layer of natural tooth enamel, which makes veneers a permanent, irreversible treatment. With proper care, however, they are very long-lasting.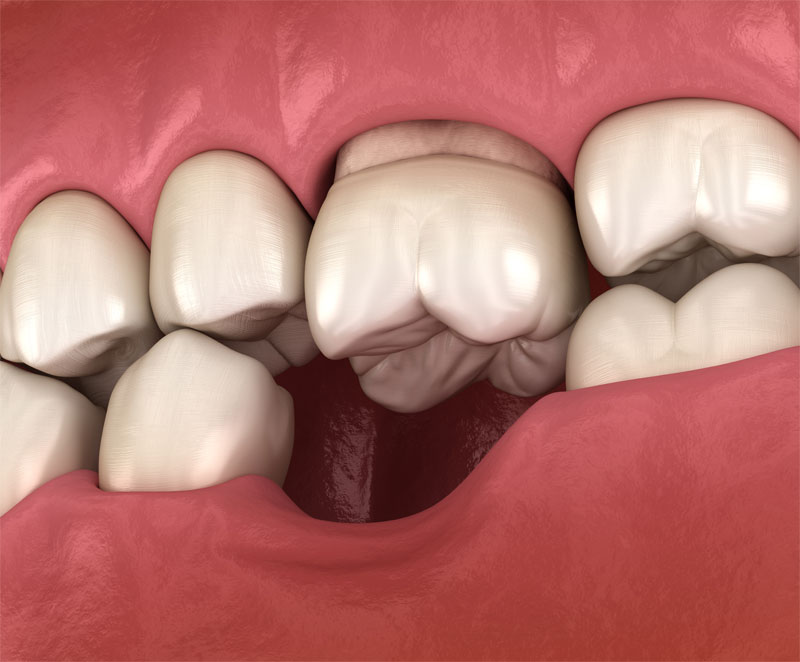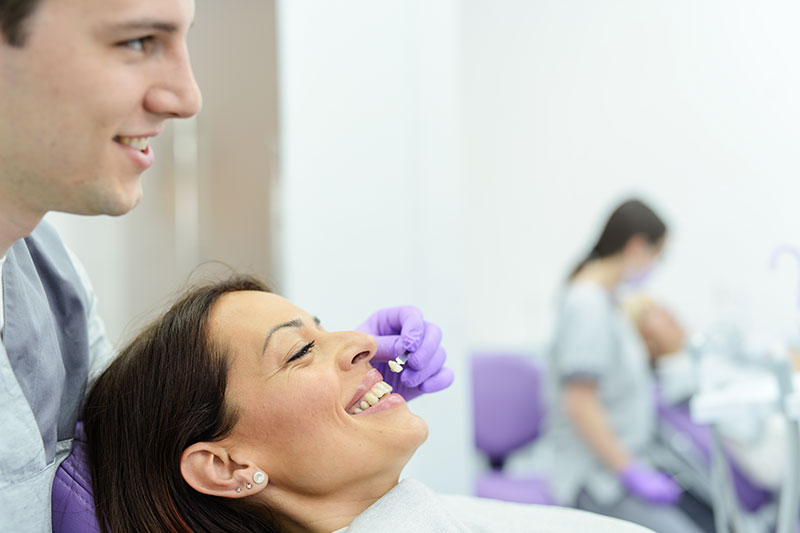 Both treatments have their benefits and drawbacks. Determining which is right for you depends on your overall treatment preferences.
Which Cosmetic Treatment Plan Is Right for You?
If you have minor concerns with your smile or are looking for a fast and easy option, then dental bonding is probably the right treatment option for you. If you're looking for moderate changes or a total smile makeover, then porcelain veneers just might be the better choice.
Our dentists, Dr. Fotinos and Dr. Rosales, can examine your teeth, talk with you about your goals, and help you determine the best course of treatments to get the smile of your dreams.