Thinking About Straightening Your Teeth? What You Should Know About Invisalign
If you have a crooked smile, getting treatment to straighten your teeth not only stands to boost your confidence but also the health and comfort of your mouth. Unfortunately, many patients decide not to straighten their teeth because they don't want to deal with having to wear metal braces. There is, however, a great alternative to traditional, metal braces, and that's teeth straightening using
Invisalign
.
Frequently Asked Questions About Invisalign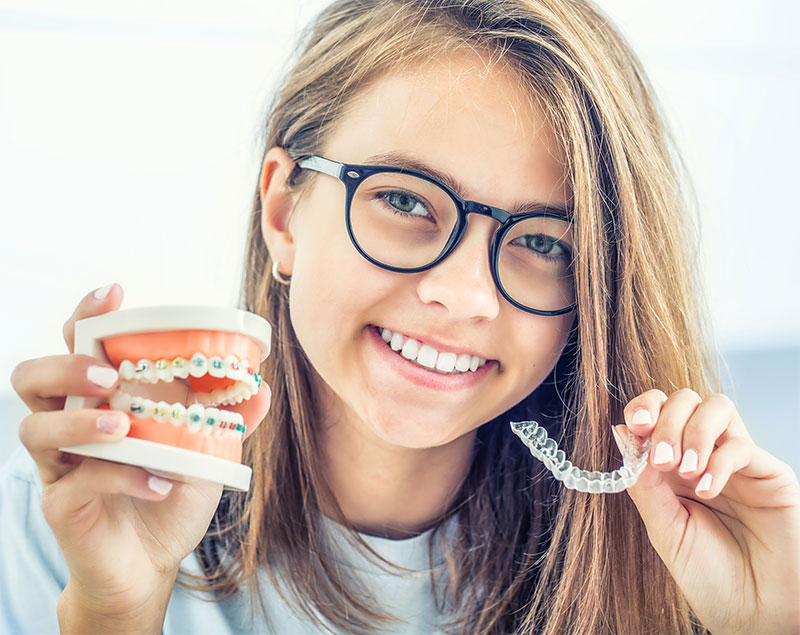 Invisalign is a modern orthodontic treatment that uses a custom-designed series of clear aligner trays to straighten a patient's teeth.
What Is the Invisalign Treatment Process?
The treatment process begins with a consultation, examination, and a set of three-dimensional scans with our intraoral scanner. The scans and treatment goals are then sent to Invisalign where a custom treatment plan and clear aligner trays are developed based on the patient's information.
Sets of aligner trays are then each worn for 20 to 22 hours per day for about two weeks at a time, while they slowly move the teeth into the desired positions, before moving on to the next set in the treatment plan. Once the patient has worn all of their aligner trays, treatment is complete.
How Long Does the Invisalign Treatment Process Take?
On average, treatment with Invisalign requires about six months to a year to complete, but this can vary greatly depending on each patient's individual needs and goals.
What Happens When Your Invisalign Treatment Is Complete?
Once treatment with Invisalign has been completed, your dentist might recommend that you wear a retainer to prevent your teeth from shifting back into their original positions. The type of retainer and amount of time it needs to be worn varies from patient to patient.
Is Invisalign Right for Everyone?
Invisalign is recommended for addressing mild to moderate cases of malocclusion and crooked teeth. More complex or severe orthodontic cases might require a different treatment plan.
Find Out If Invisalign Is Right for You