Why Choose Professional Teeth Whitening?
Teeth become stained and discolored for many reasons including diet, age, tobacco use, medications, and health conditions. Dental health aisles are chock-full of at-home whitening products (like toothpaste, mouthwashes, gels, and more) aimed to help you enjoy a brighter, whiter smile. With regular use and guidance from a dental professional, these products can make a difference in your smile's appearance, but they're nowhere near as effective as professional teeth whitening.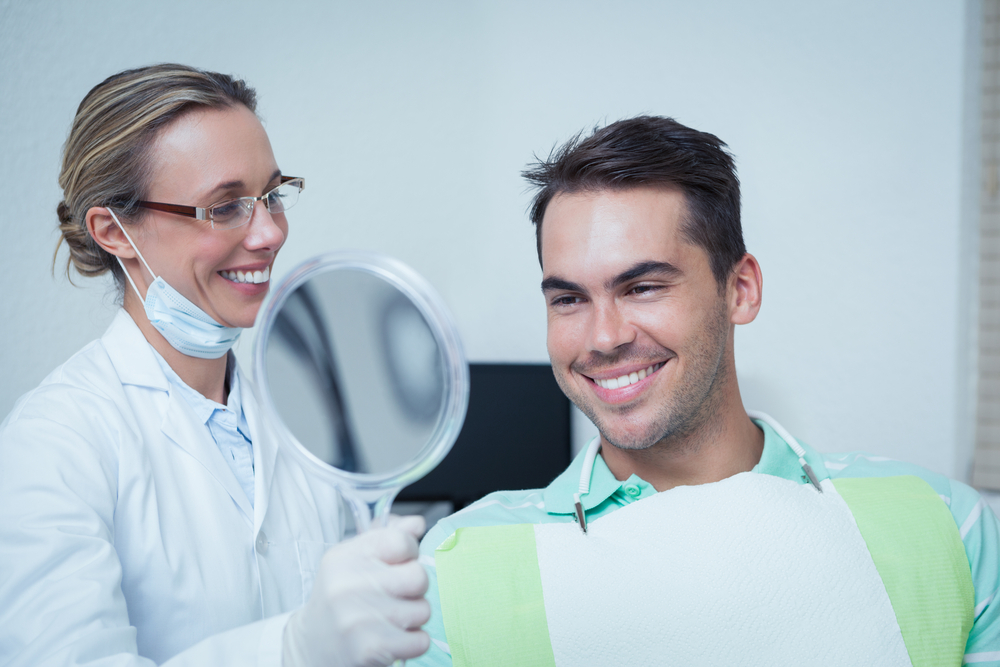 5 Benefits of Professional Teeth Whitening
Professional teeth whitening systems administered under the care of a dental professional make use of stronger, more advanced whitening agents than those which you can access at the local drugstore. As a result, you'll enjoy watching your stains dissolve before your eyes and achieving the look you want in a much shorter time.
2. Predictable Brightening
With a professional whitening system administered by an experienced dentist, you'll be able to achieve the results you want. Depending on your smile goals and current smile, we can help you determine what sort of results you can expect from whitening and help you achieve your ultimate smile goals.
3. Personalized Treatment Plan
When you purchase an over-the-counter teeth whitening product, you're going to receive a one-size-fits-all treatment plan, which means it might not be the best plan for you. During professional whitening treatments, you'll be custom-fitted with personalized whitening trays and set up with a whitening plan designed to improve the appearance of your smile. With personalized teeth whitening, you can expect consistent, dazzling results that still look natural.
Over-the-counter products can sometimes lead to increased sensitivity. With professional treatments, we'll provide you with a whitening system that won't cause pain.
5. Professional Care and Expertise
In professional hands, you'll receive expert care and recommendations. While teeth whitening is the right choice for some patients, it might not be the best cosmetic dentistry choice for you. Our dentists will ensure you choose the best treatment plan to achieve your smile goals.
Schedule a KöR Teeth Whitening System Consultation in Orange, CA
At Dr. Christopher J. Fotinos Cosmetic & General Dentistry, patients enjoy access to the KöR Teeth Whitening System. We provide patients with personalized, pain-free whitening treatments and predictable results. To learn more about whitening your teeth and removing stains, we welcome you to schedule a smile consultation with one of our Orange, CA dentists today.