Help New Patients Find Us – Leave a 5-Star Review on Yelp or Google
Did you know that 70% of consumers trust online reviews as much as they trust personal recommendations? The ever-connected community created by the internet and social media means that most of our clients first hear about our dental office online, rather than from a friend at the park or a co-worker. Plus, 90% of consumers have said that positive online reviews influenced their decisions.
That's why having online reviews from our existing clients are so helpful. Your reviews not only help us find great patients like yourself, but it also helps other oral hygiene enthusiasts find a great dentist with both comprehensive general and cosmetic dentistry services.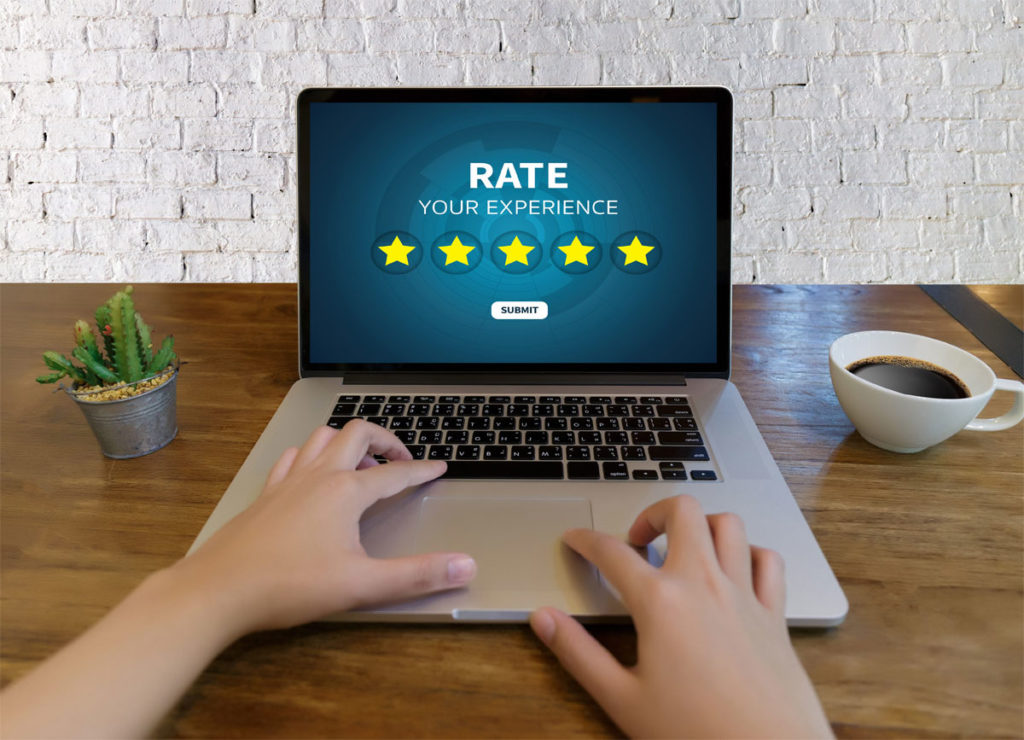 Where to Leave Your Review
When you have had a great experience with us, you can write a 5 star review on Google, Yelp, or our Facebook page ( links to our social profiles are right here on our website). Leave the review where you feel most comfortable.
Follow Us on Social Media, Too
While you're telling us how we did, follow us, too! We love sharing the latest news, photos and advice about everything to take care of your teeth and improve your smile.
Tell Your Friends, Neighbors, Co-Workers and People Next to You in Line
If you prefer to keep your thoughts and opinions offline, then feel free to spread around the news about your positive experience with us the old-fashioned way, by word of mouth. Tell your friends, bring your family, and smile at the people in line at the grocery store (unless you're ordering those online now, too).
Wherever and however you review our dental practice, please know we truly appreciate you and so will all the future teeth that come under our care!